From a local retail landmark to a socially regenerative space, The Stitch has been named an NAIOP NC 2022 Redevelopment Project of the Year Award winner! Formerly the Morrisville Outlet Mall, The Stitch was resurrected from the bones of the fallow mall. The intent of the site design was to renew and restore the already existing structure into a modern space where life science and research professionals can be inspired and flourish.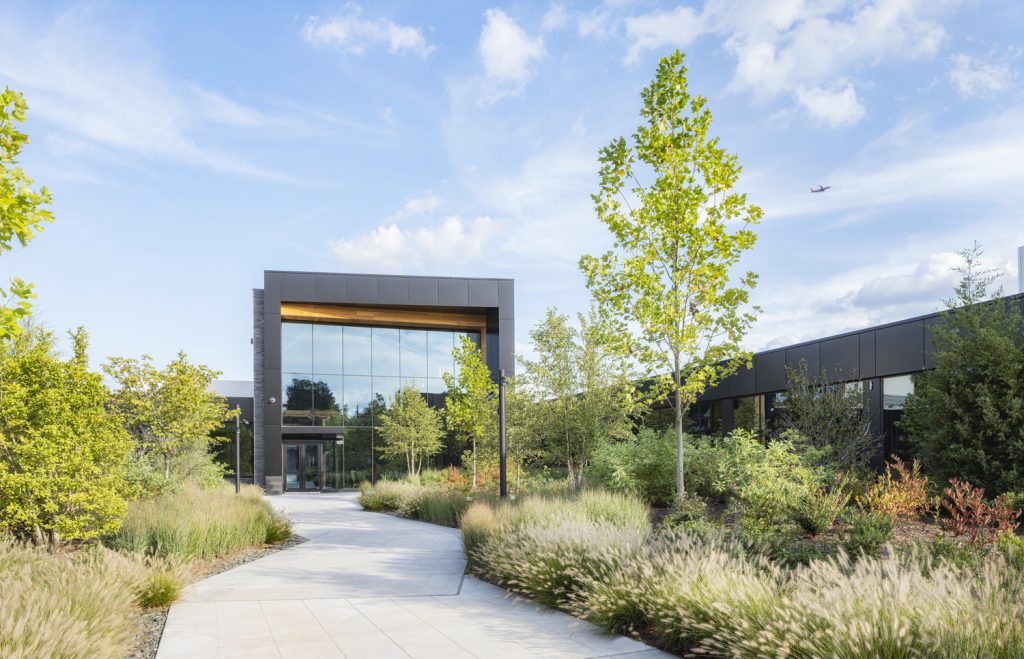 Surface 678 supplied site design services for The Stitch using plantings, trees, and other natural elements in addition to landscaping and interactive amenities to create an immersive experience. The entry plaza and amenity courtyard connect the two tenant wings that offer 245,000 square feet of office and lab space. Other services involved the creation of a pedestrian accessway from the east parking bay down to the courtyard and building level.

To aid in bringing the office community together, there are several features that make The Stitch unique. A yoga lawn, bocce ball court, sweeping pathways woven into the diverse and native landscape, seating, a food truck court, and other amenities can be found in and adjacent to the main courtyards.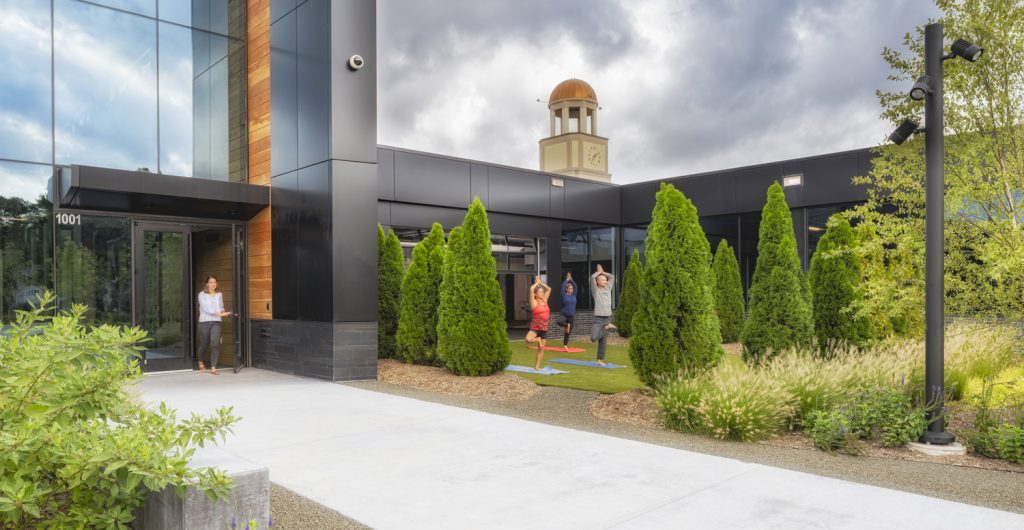 The Stitch reconstructed the unique potential of this space while preserving the history of the Morrisville Outlet Mall. It now stands as a hallmark that continues to support the growth of businesses in the Biotechnology and Life Sciences sector.