The North Carolina Chapter of the American Society of Landscape Architects (NC ASLA) recognized three Surface 678 projects with one honor and two merit awards for 2020. NCASLA Awards Chair Auggie Wong announced: "We are proud of award-winning projects, which speak to ecological resiliency, cultural celebration, and equity in our communities." Surface 678's recognized projects are listed below:
BB&T Leadership Institute | Honor Award for General Design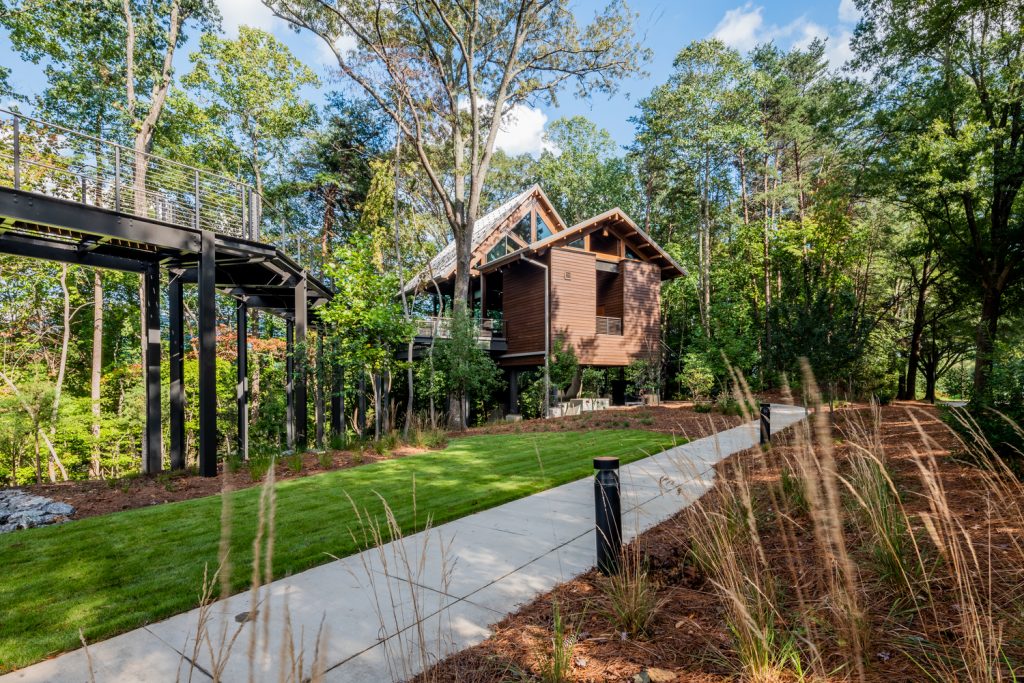 In tune with the mission of the organization, BB&T Leadership Institute's site is designed with nature at the forefront, delivering a deeply immersive experience that unplugs from the outside world. By creating unique experiences that harvest the energy and beauty of the site, the BB&T Leadership Institute enjoys a surge in demand for its programs. Today, as the plantings establish and replenish the disturbed areas, the site benefits from the return of increased biodiversity in its flora and fauna, becoming a sought-after regional destination.
Beech Bluff County Park | Merit Award for Analysis & Planning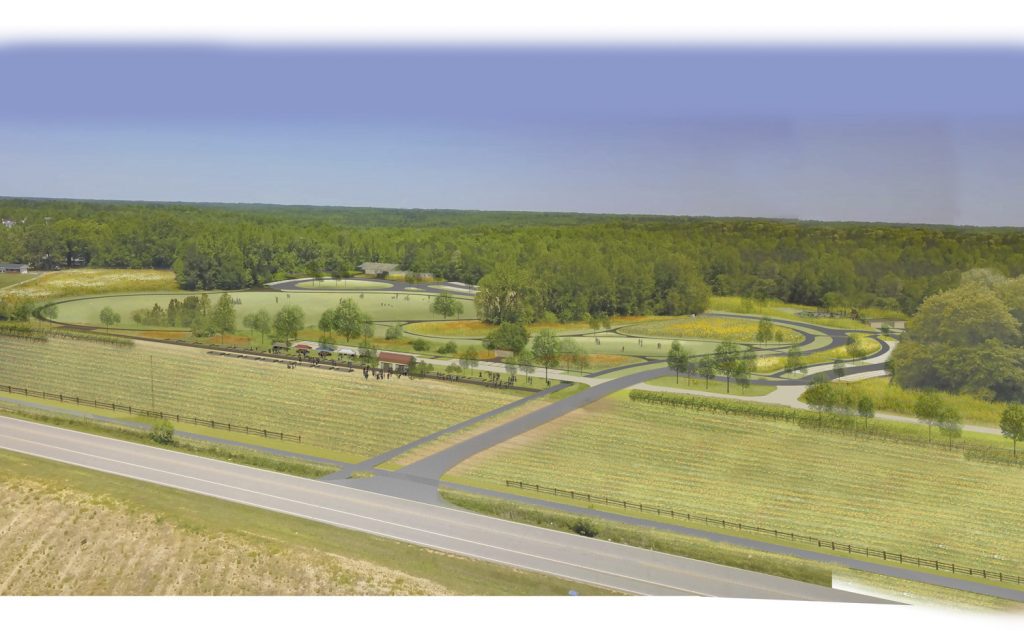 The vision for Beech Bluff County Park is to offer a unique experience that will protect, restore, and enhance the ecological diversity of the site from forest to floodplain. Natural site systems strengthen and celebrate the history and culture of the site by connecting the local community to the planning process. This vision also promotes human health and wellness through outdoor recreation and connecting people to the natural environment. Beech Bluff County Park aims to provide a universally inclusive recreational amenity to all visitors. The project is pursuing SITES Certification, the third SITES Certification in North Carolina and the second SITES Certification project for Surface678.
South Ellerbe Creek Stormwater Restoration Master Plan | Recognition Award for Analysis & Planning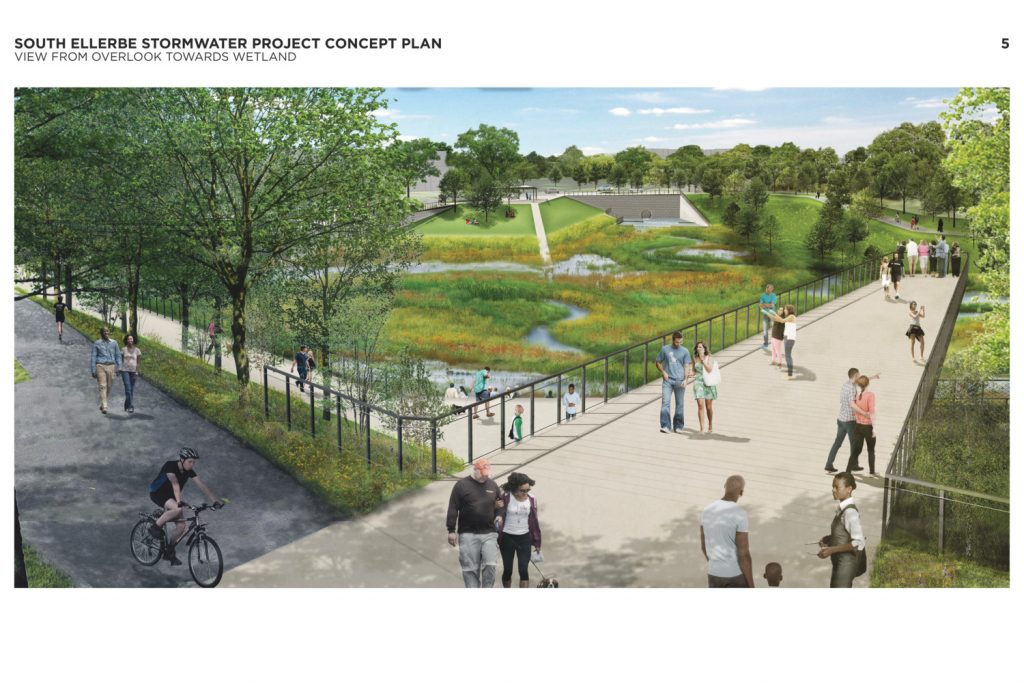 Situated on a nine-acre parcel at the confluence of two piped streams, this site presents a "once in a lifetime" opportunity for the City of Durham to provide water quality treatment for the Trinity and Downtown Basins, totaling nearly 500 acres of urban Durham watershed. The park's design features a wide array of amenity spaces such as boardwalks, Trinity Avenue Plazas and new streetscape, terraced seating, open event lawn, a perimeter pathway, and an iconic overlook perched high above the wetland and connected to the new Durham Beltline greenway corridor.