Trends are forever changing and so are the needs and desires of day-to-day life. Growth of technology, a demand for sustainable practices, and convenience are all necessities of modern day living, leading to the increased appeal of flexible and accessible urban public spaces. The Surface 678 site design for Raleigh Union Station (RUS) does just that for the city of Raleigh.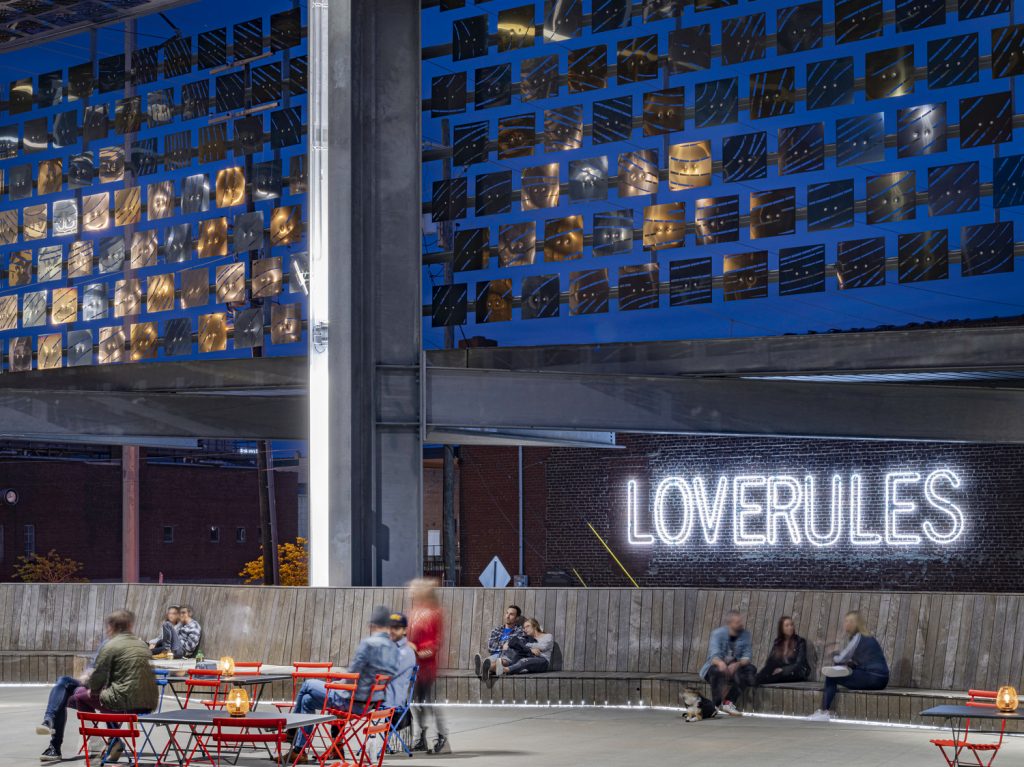 Surface 678 has worked on a multitude of urban spaces. From our experience, it's important to provide a space that fulfills the needs of the community. Raleigh, North Carolina currently stands at a population of approximately 469,124 with 5,719+ living in downtown Raleigh and 172,879 using RUS for travel per year. With this kind of demand, Surface recognized the need for a larger scale, adaptable space. Adopting the existing conditions of the Industrial Viaduct Building, an urban plaza was developed with the aspiration of creating a unique space for the community to use in diverse ways. We're proud to report the RUS plaza has been a great hub for bringing communities of all kinds together!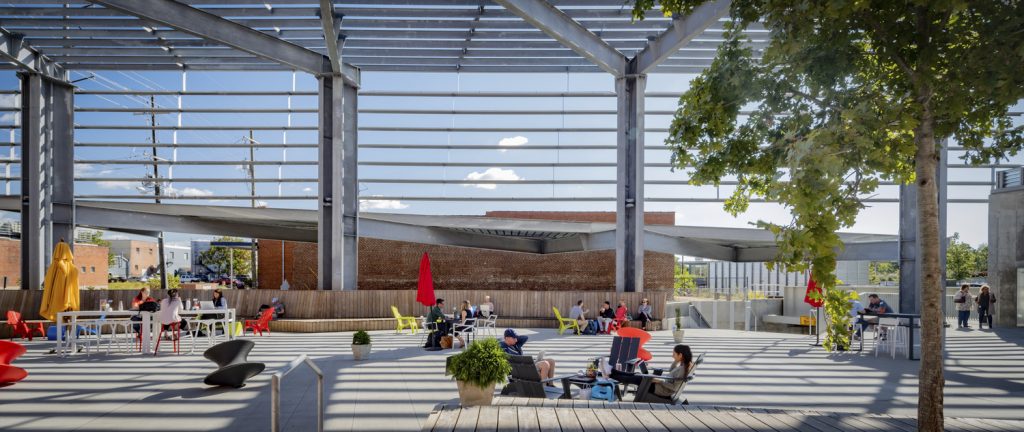 ---
A HUB FOR A MULTITUDE OF COMMUNITIES
The plaza most commonly creates a welcoming atmosphere and common meeting space for friends, family, or coworkers, providing casual seating and conversation areas.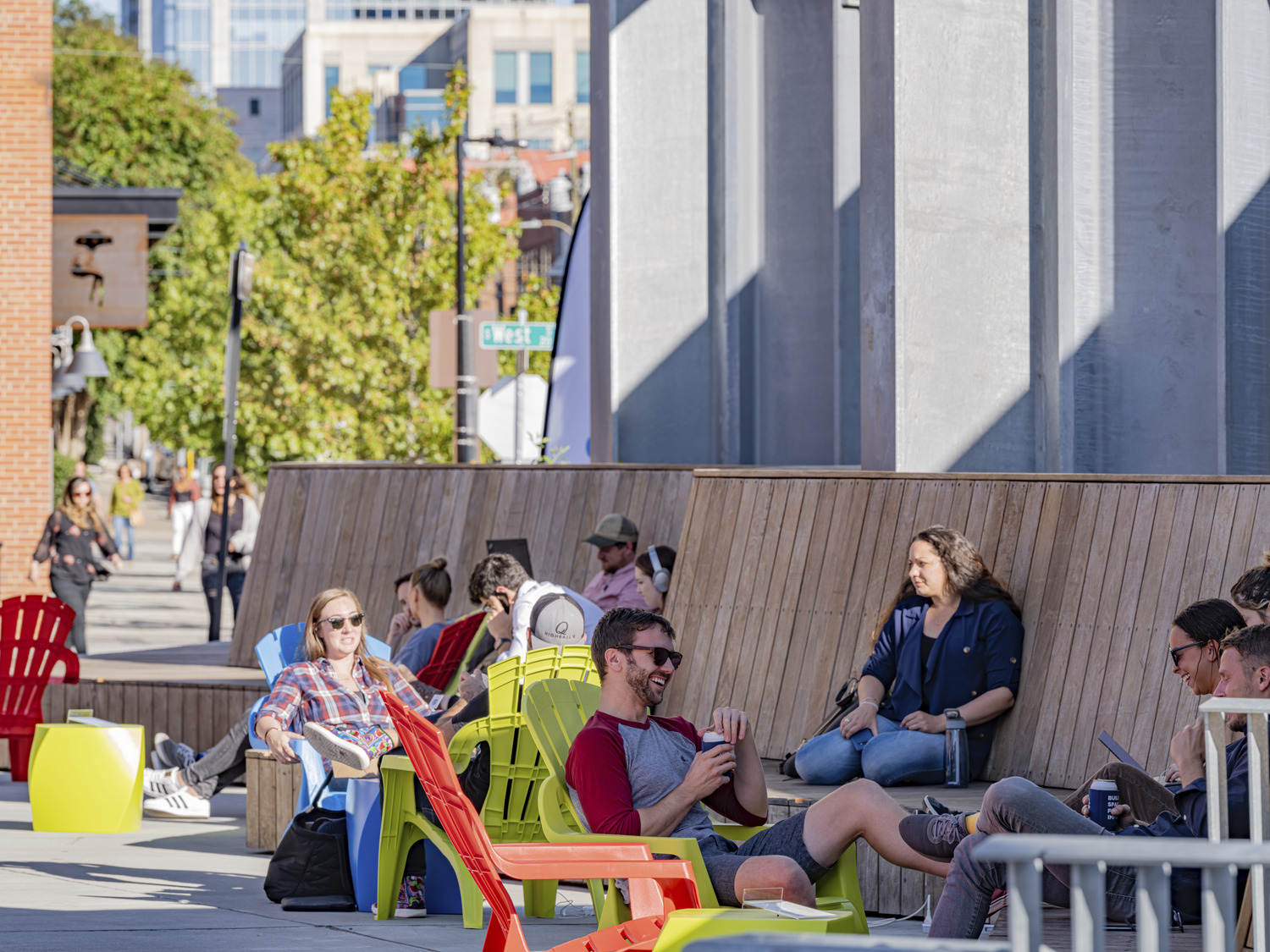 Our friends at the City of Raleigh took advantage of the opportunities RUS has to offer by utilizing the plaza to share progress of the Dix Park project with the local community. Occurring simultaneously to the Dix Park event was an outdoor fitness class, displaying the flexibility of the plaza's space.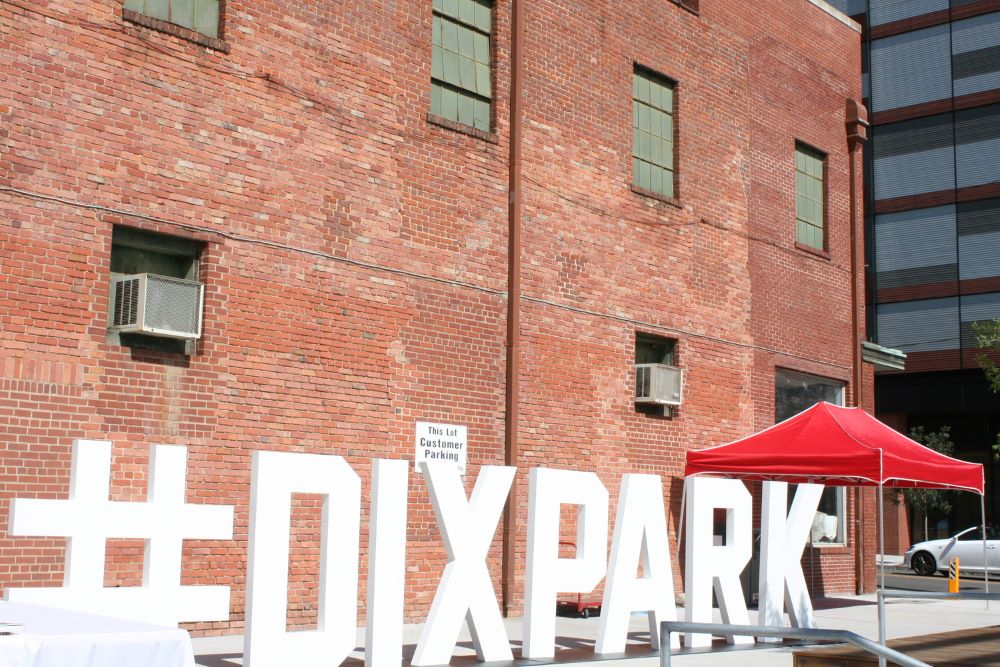 Additionally, the urban plaza has been reserved for multiple fashion shows in the past, bringing fashion lovers and designers together to share their love for state-of-the-art, unique fashions.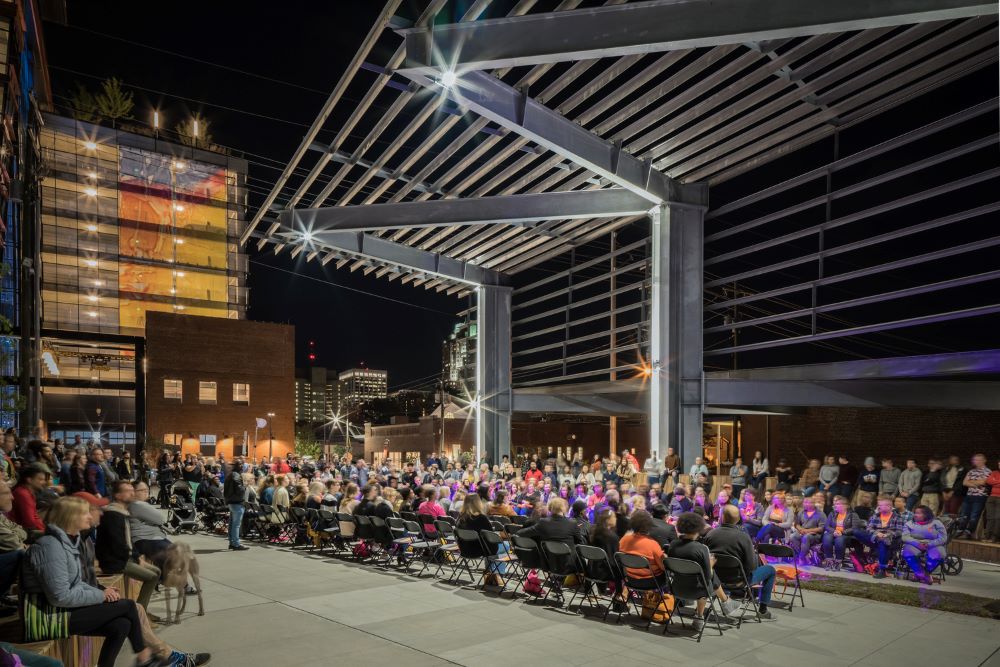 In anticipation for the current development of downtown Raleigh's first skate park, Skate Raleigh held a fundraising event for local skateboarders at RUS. The hardscape of the plaza provided generous space for temporary ramps that provided skateboarders of all skill levels with a suitable place to kick-flip and ollie!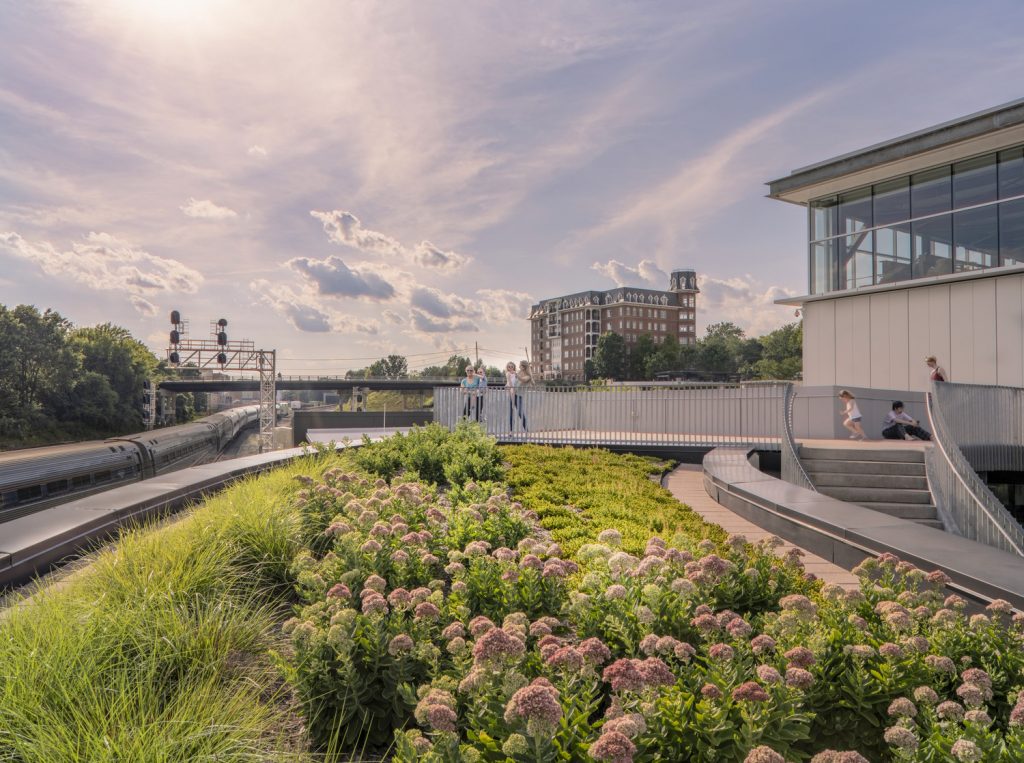 In contrast to the plaza's urban context, a green roof bordering the Amtrak station infuses nature and local biodiversity for community enjoyment and educational opportunities.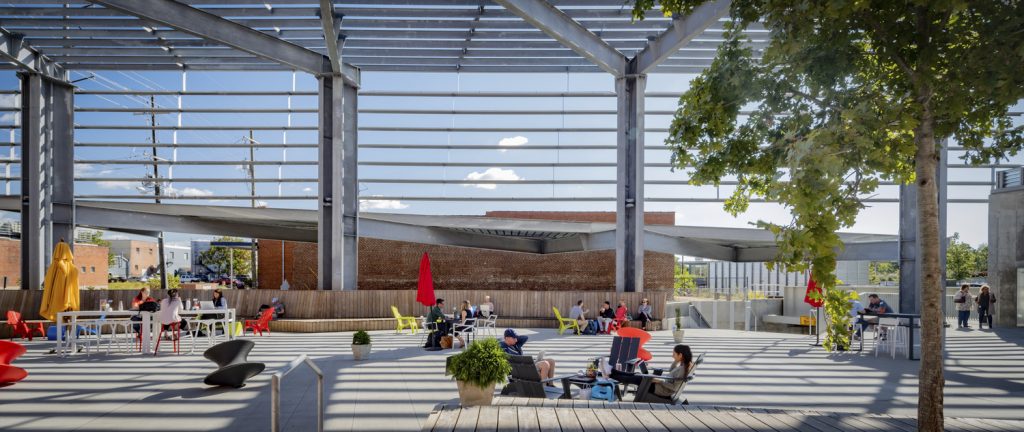 The community is what makes adaptable spaces like Raleigh Union Station so special. From large events or casual meetings to catch up with a friend, RUS provides a space within an urban context for people to come together.