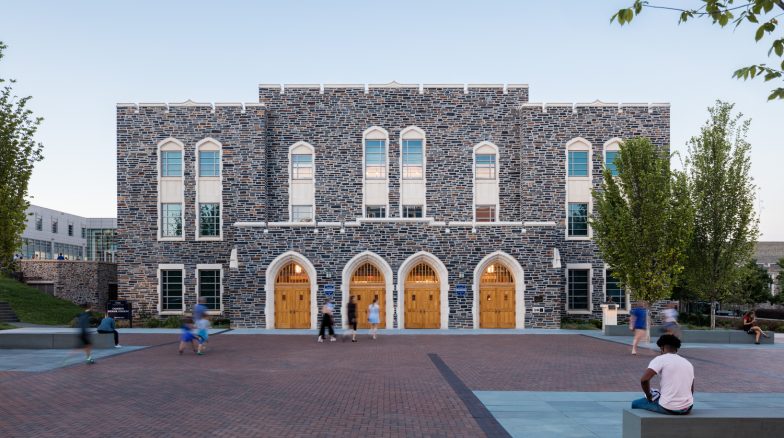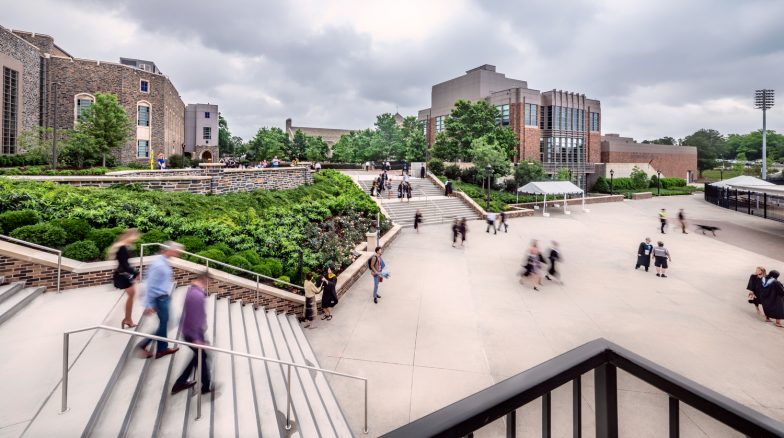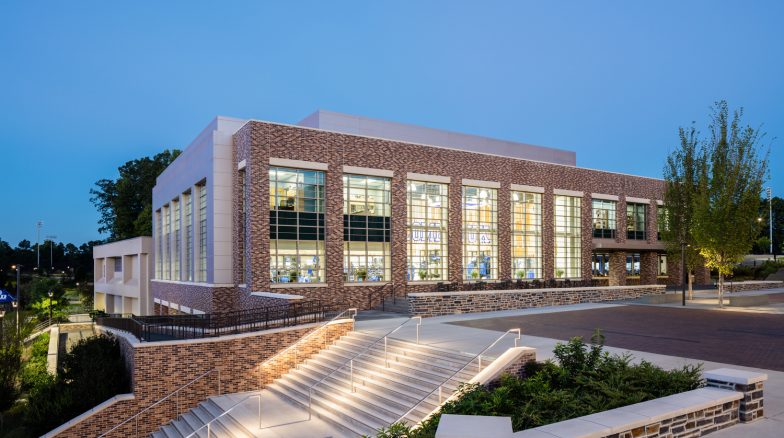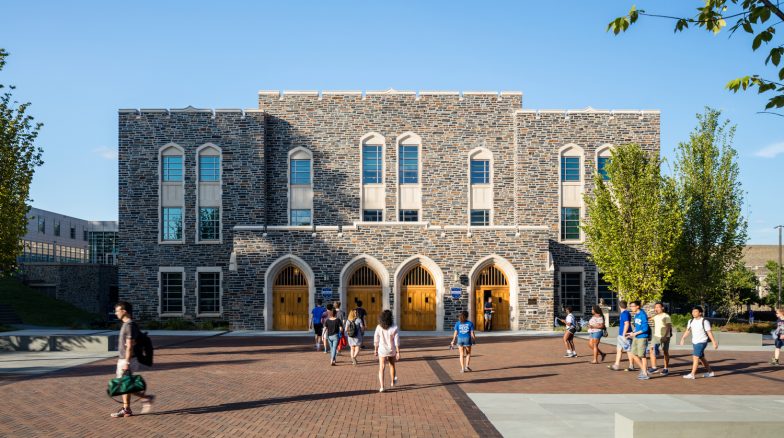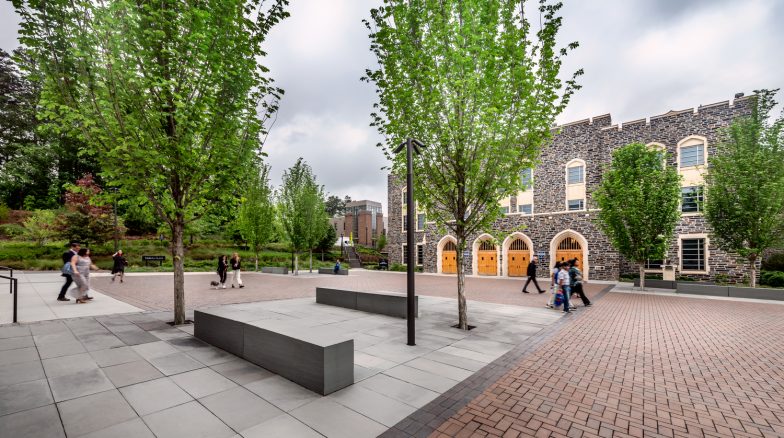 Duke University
Surface 678 worked with Duke University on a major overhaul of the University's Athletic Precinct. One component is a dramatic new pedestrian plaza connecting Wallace Wade and Cameron Stadiums.
The Blue Devil Pedestrian Plaza physically connects Wallace Wade, Cameron Indoor, and Duke's state-of-the-art sports venues. The plaza will be a hub of activity for student-athletes and fans, while the Murray Building will gain a new prominence with the construction of a new attached pavilion and athletics center. The addition dramatically increases the size of Duke's weight training and physical training areas. It also provides a new ticket office, team store, and an essential increase in administrative space.
Blue Devil Plaza serves as a grand entrance to both the football and basketball stadiums. Pregame events and concerts enliven the campus space with activity.