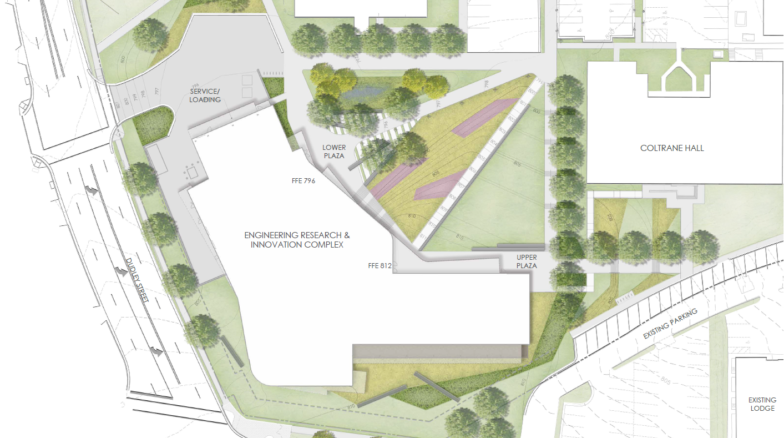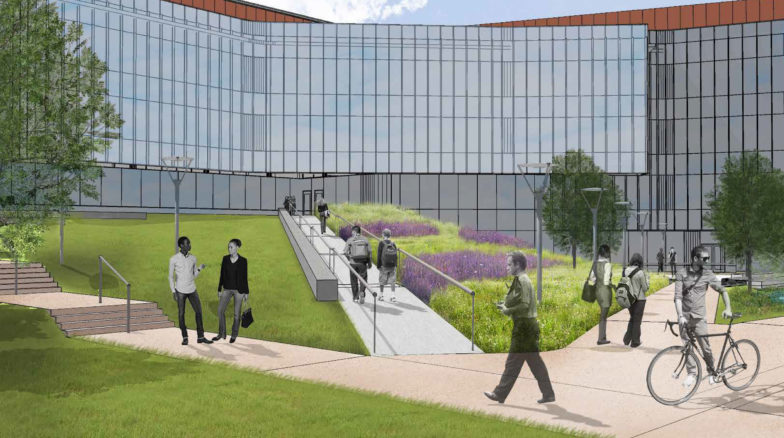 NC A&T State University
The NC A&T Engineering Research and Innovation Complex (ERIC) will be a four-story, 130,000 GSF building serving as a gateway into campus from downtown Greensboro. The varying site topography was integrated into the site design to create an open, sloping courtyard area with a recessed ramp and clear sight lines.
Outdoor classroom areas feature built-in stadium seating and two pedestrian plazas will serve as student gathering spaces and display areas for projects. An adaptable sloped open lawn will be a flexible area for day-to-day gatherings and official university functions. Stormwater management features include a planting palette with a mix of native and adapted vegetation and a bioretention area in the outdoor courtyard landscape. Our design also features a green roof with outdoor seating for potential donor programming and other university events.