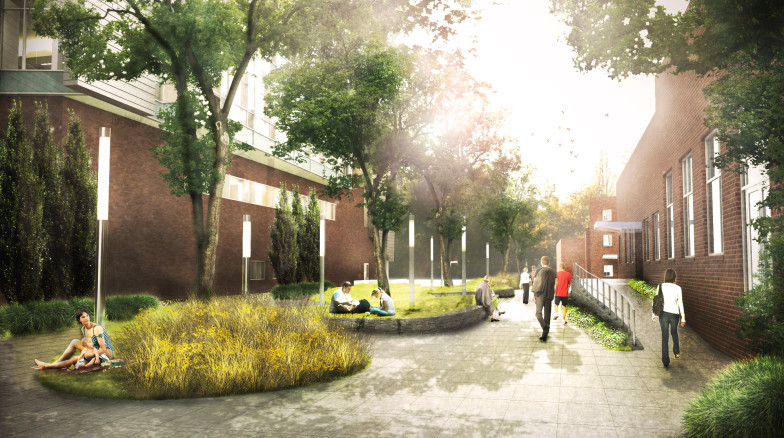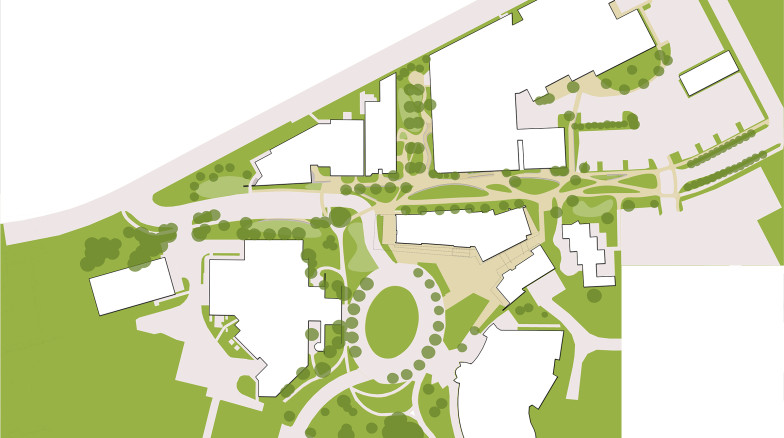 UNC School of the Arts
Building on the success of the landscape designed by Surface 678 for the UNC School of the Arts Semans library, our team was asked to re-imagine Ehle Drive as a place for people without the presence of automobiles.
Surface presented a concept we call "Open Space." The fresh vocabulary of landscape forms in three spatial dimensions accomplishes: (1) reconciliation of the modern design of Semans Library with the more traditional campus landscape vernacular (2) Creation of migration zones that help pedestrians arrive at their destinations while avoiding unsightly landscape fragments (3) Gathering spaces now push and pull the movement zones to create a unified experiential composition.
Planted forms become mounds of turf and tall grasses. The hardscape is overlaid with a paving grid that reinforces the notion that the plant beds were positioned and formed irrespective of the grid. This gesture opens the metaphorical space between movement and gathering spaces.